Name - Emily Hill
Age - 17 years old
Best friends - Tamara Snow, Jonas Night, Jacob Edwards, Nina Edwards
Appearance - Brown shoulder length hair, grey eyes, slim athletic frame and small heightwise.
Personality - Fun, shy, optimistic, wary, worrys a lot and kind.
History - Her dad is from California which is where Emily was born. When she was 1 the whole family moved to Inverness which is her mother's place of origin. She is now 17 and attends Morphington High School with her best friends Tamara and Jonas (they have told her about their 'secret' relationship, but everyone knows because when you look at them you can just tell they are a couple).
She's normally in the house herself because her mum and dad are very hard working people.
She's fallen head over heels for her classmate Stephen Evergreen and hoped that one day she'll have the guts to ask him out.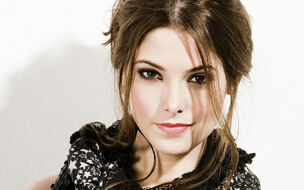 Ad blocker interference detected!
Wikia is a free-to-use site that makes money from advertising. We have a modified experience for viewers using ad blockers

Wikia is not accessible if you've made further modifications. Remove the custom ad blocker rule(s) and the page will load as expected.